RPG
This is a post to introduce my RPG tutorial to new visitors and to give an overview of the features that we have included and will include in the future. The video featured above is the newest addition to the tutorial series. You can look below to find out where you can watch the rest of the videos and get the sprites used in the tutorial

Where can I get the assets and project files?
All +5$ patrons have access to all my assets. The sprites and project files for this specific tutorial can be downloaded for free by clicking here
You can also become a patron by clicking here
You can also buy the files directly on this page for 5$
Each package corresponds to a YouTube video. Package 1.0 fits the progress from Video 1.0. If a new video is released the package will be updated.
Where can I watch the rest of the videos?
The videos that are available to the public can be found here
Patrons will get early video releases, these can be found by clicking here
What is already included in the tutorial?
Player movement and Animations, complete worldmap with layer sorting and camera follow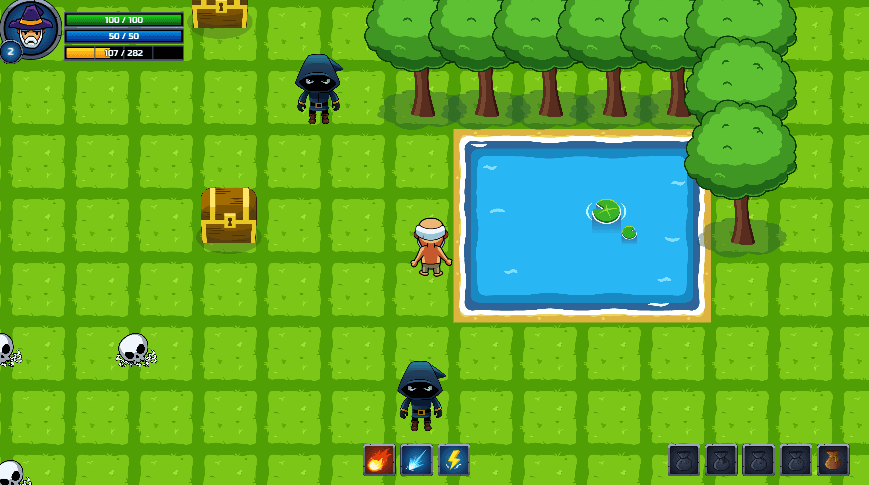 Health & Mana bar

Spell book and action bar for spells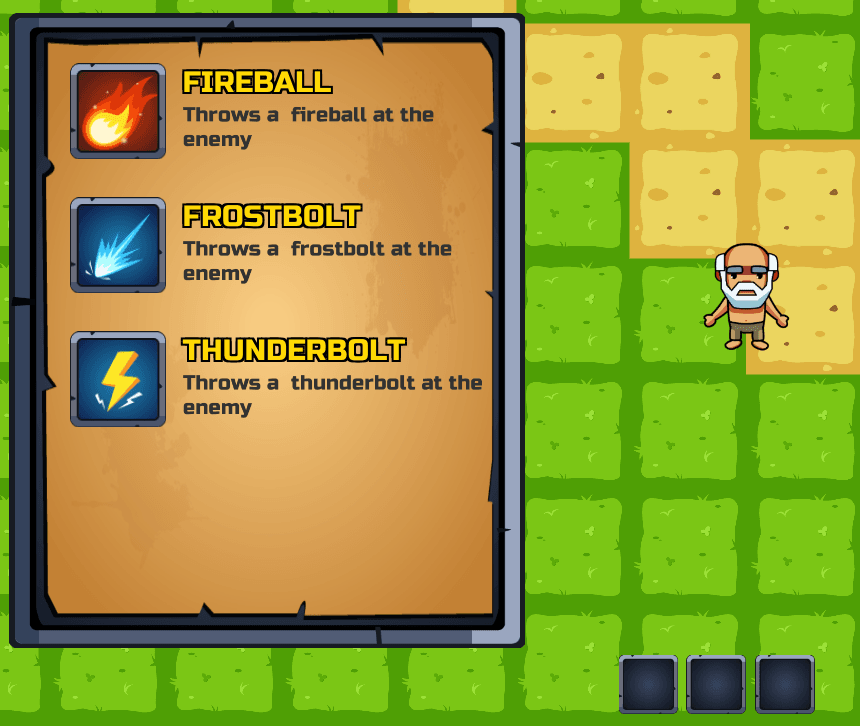 Casting bar

Target unit frames and health bars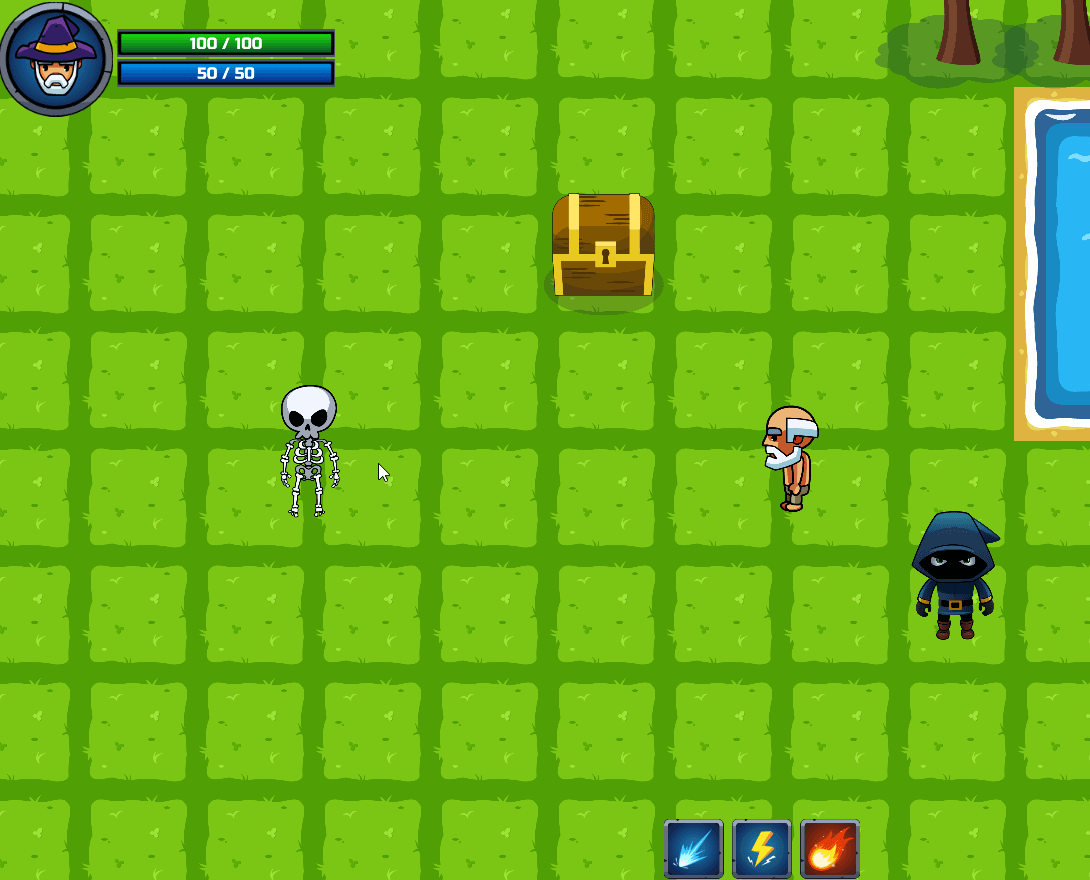 Keybind menu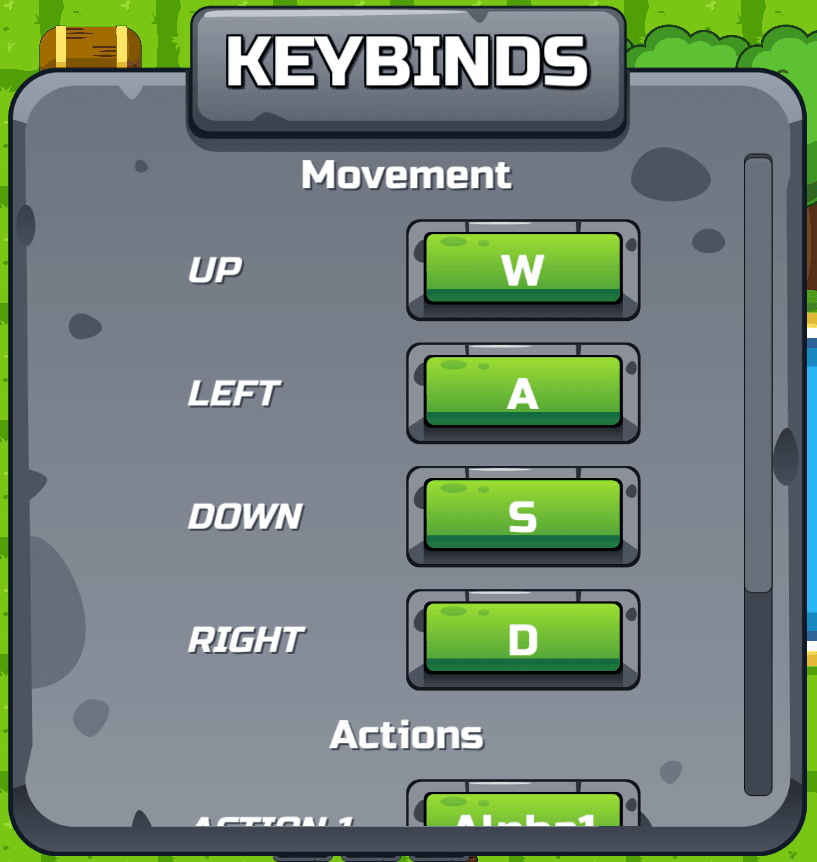 A complete inventory and item system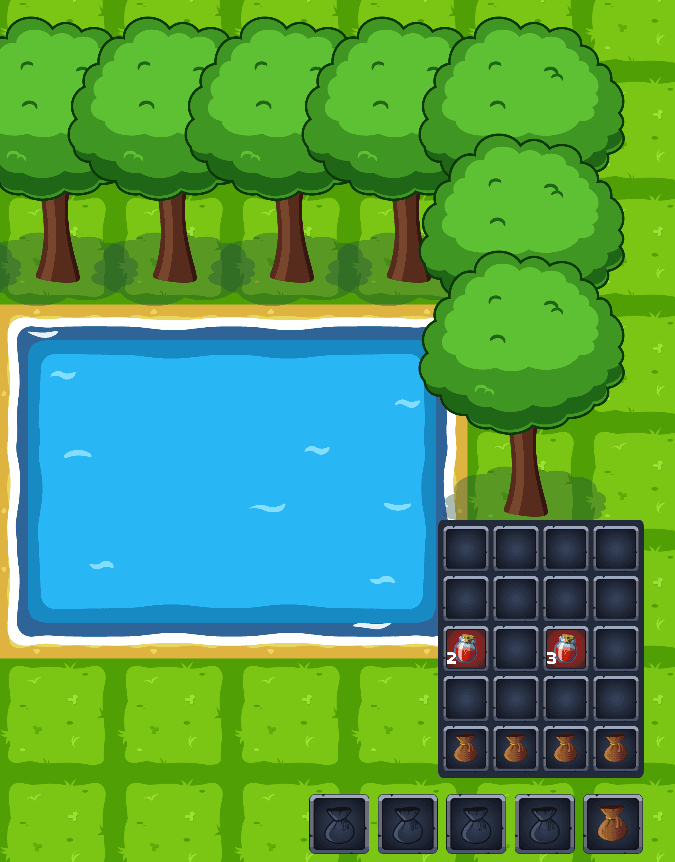 Tooltips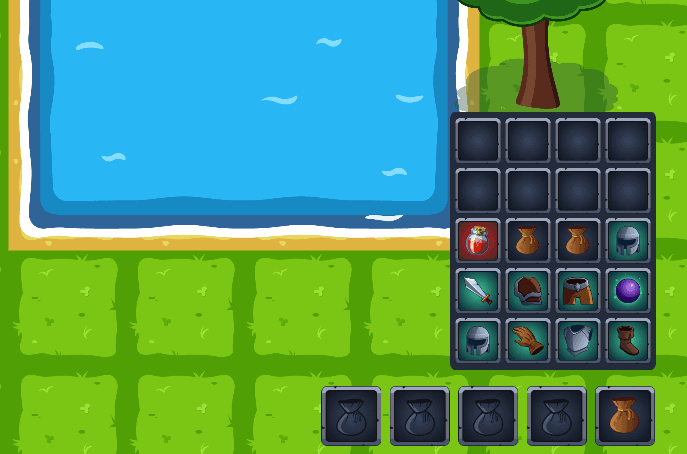 Lootable items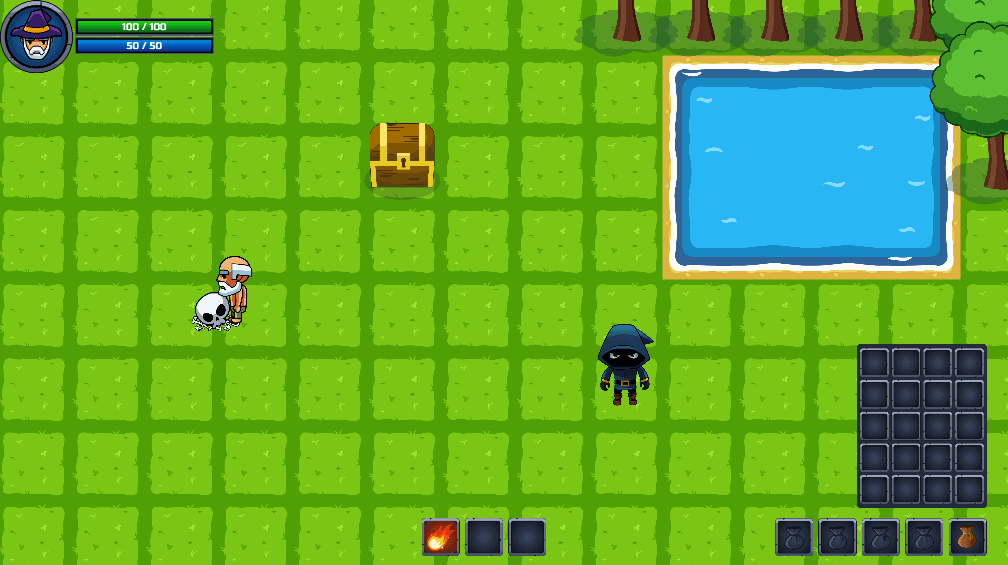 Player equipment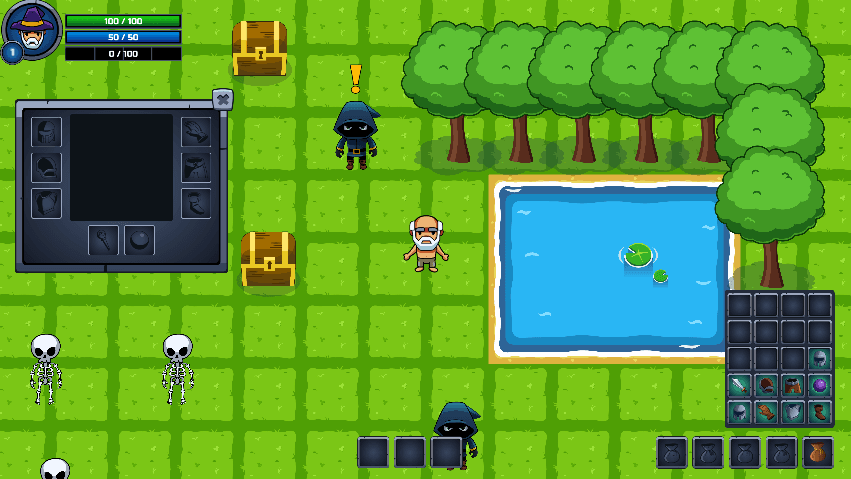 Bank storage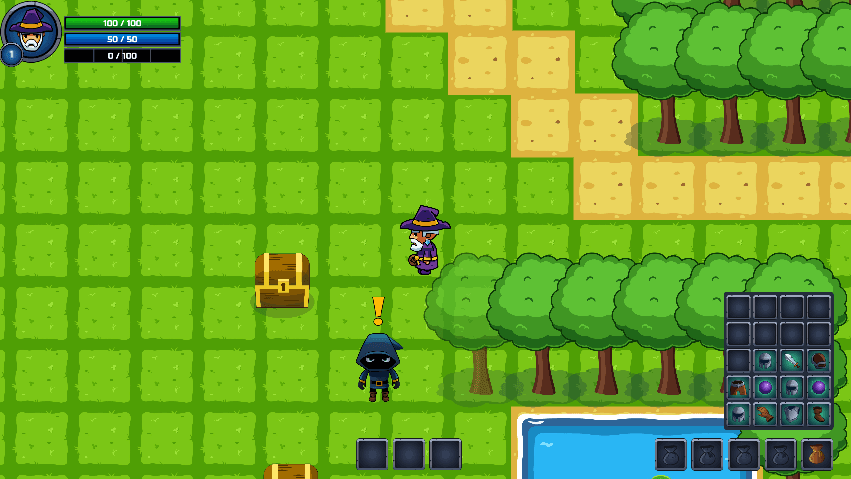 Vendor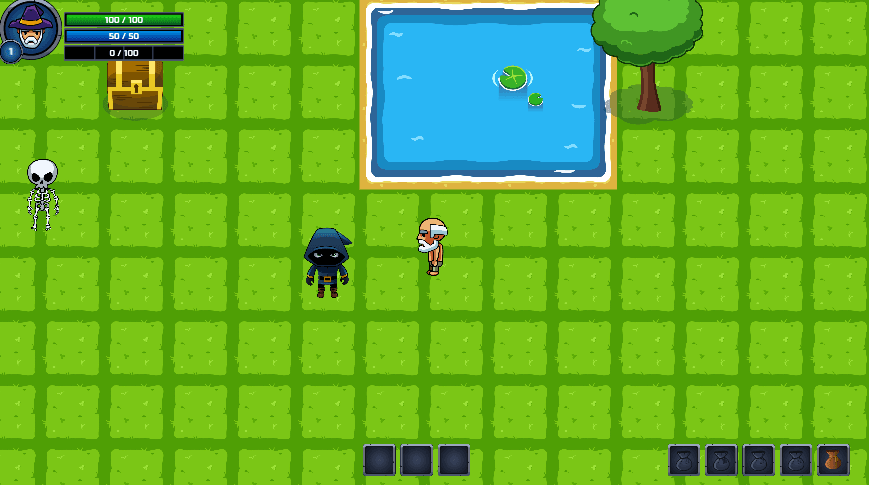 Questing system, XP system & Scrolling combat text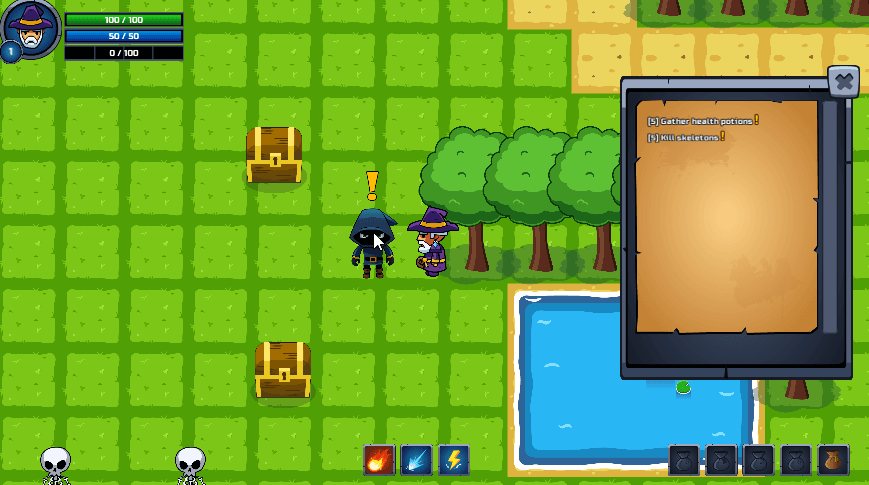 Main menu with Saving & Loading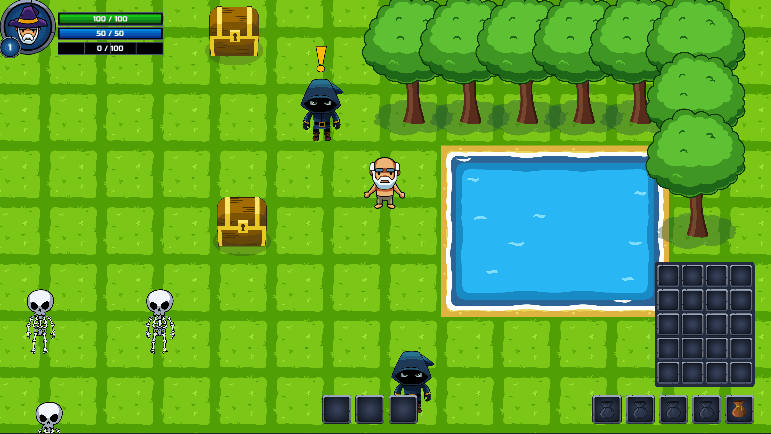 Minimap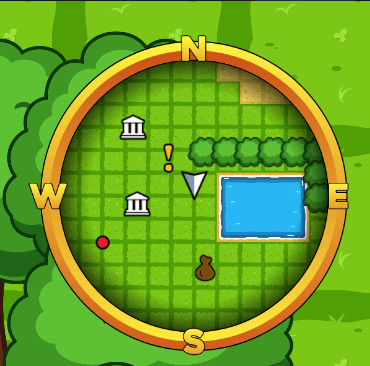 Gathering system
Crafting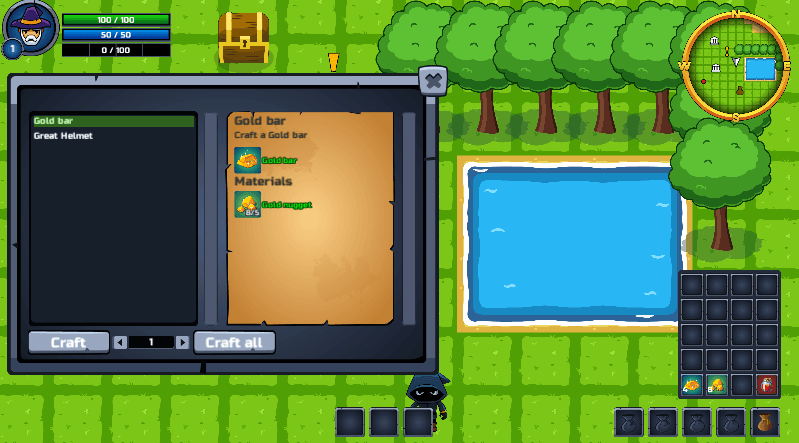 Pathfinding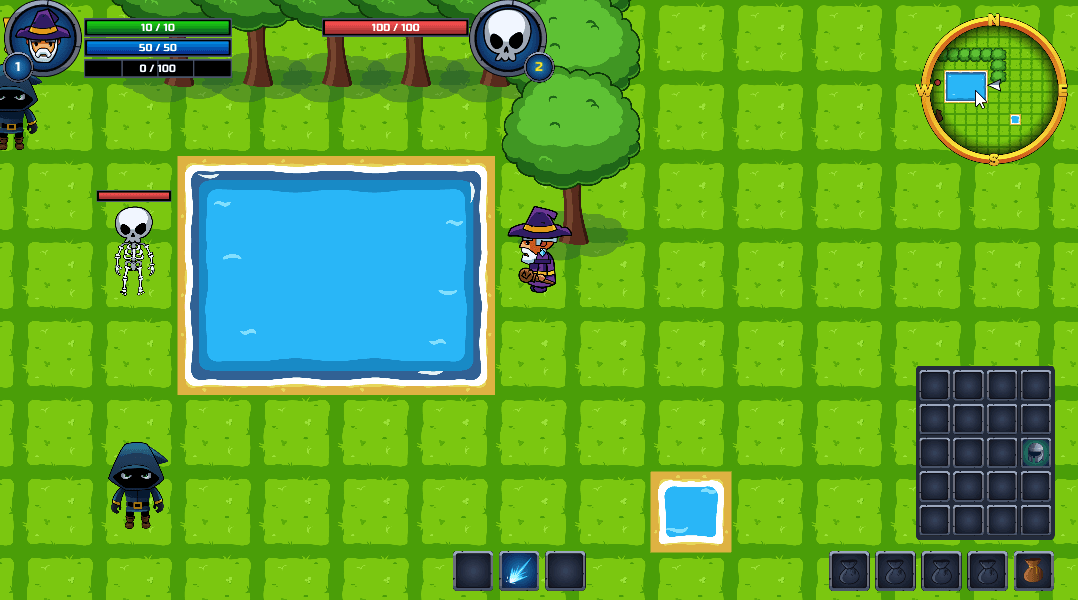 Talent tree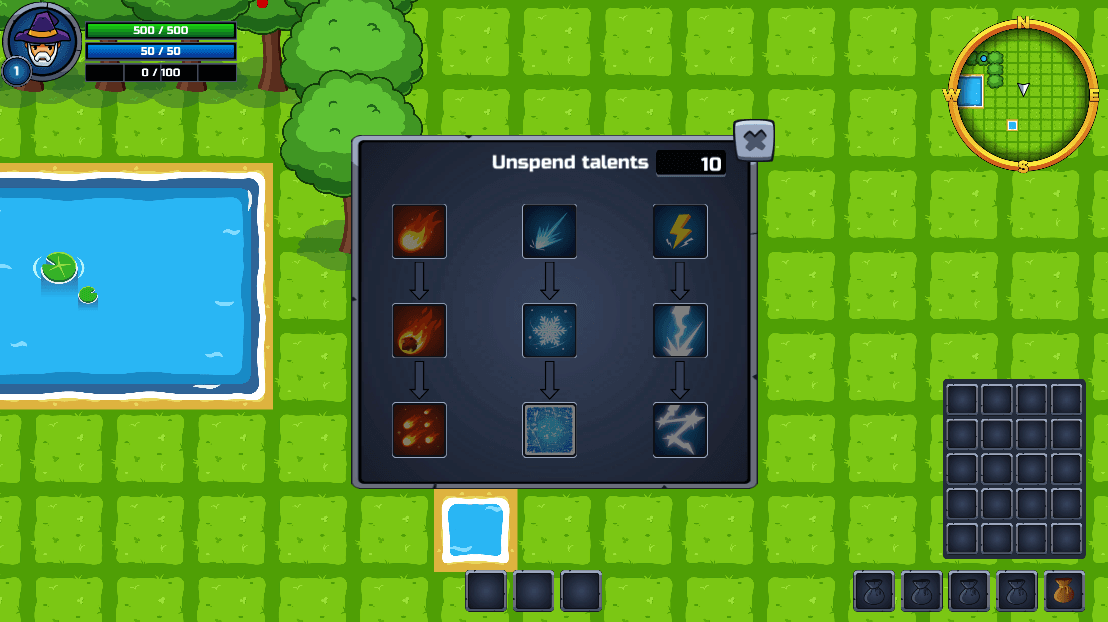 Debuffs
Unlocking talents
AOE Spells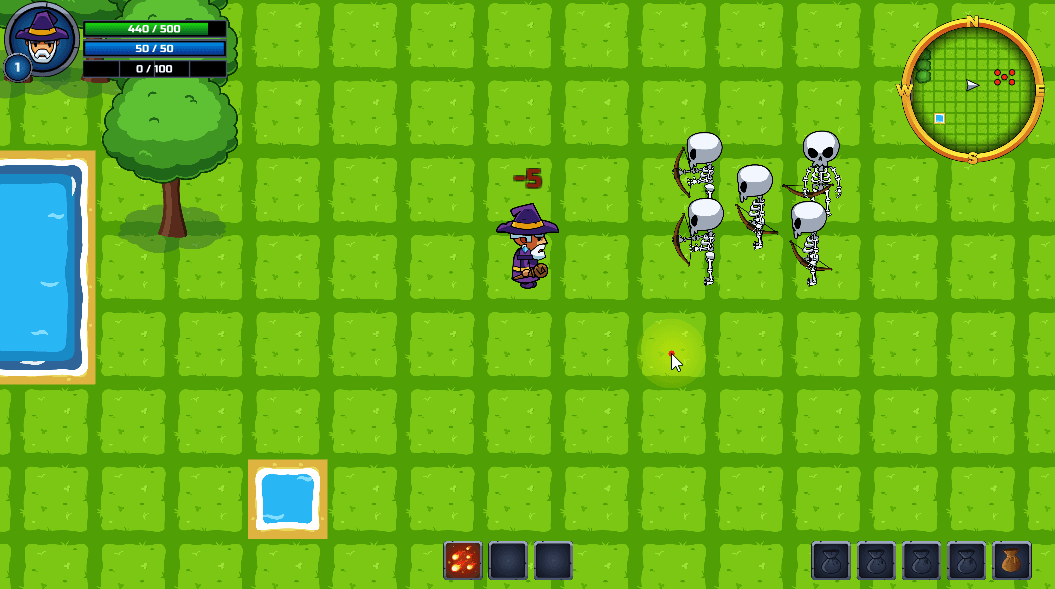 Range check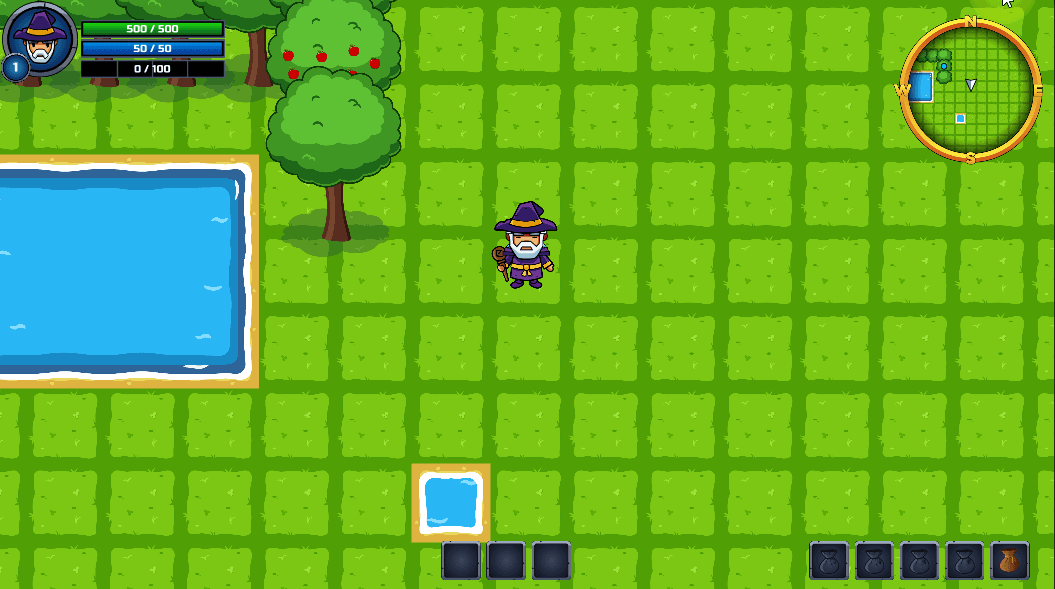 What will we include in the future?
Keep in mind that this tutorial is still a work in progress, if you feel like the tutorial is missing some features, then please feel free to let me know. If it's a great feature I might include it.
Purchase
In order to download this project you must purchase it at or above the minimum price of $5 USD. You will get access to the following files: